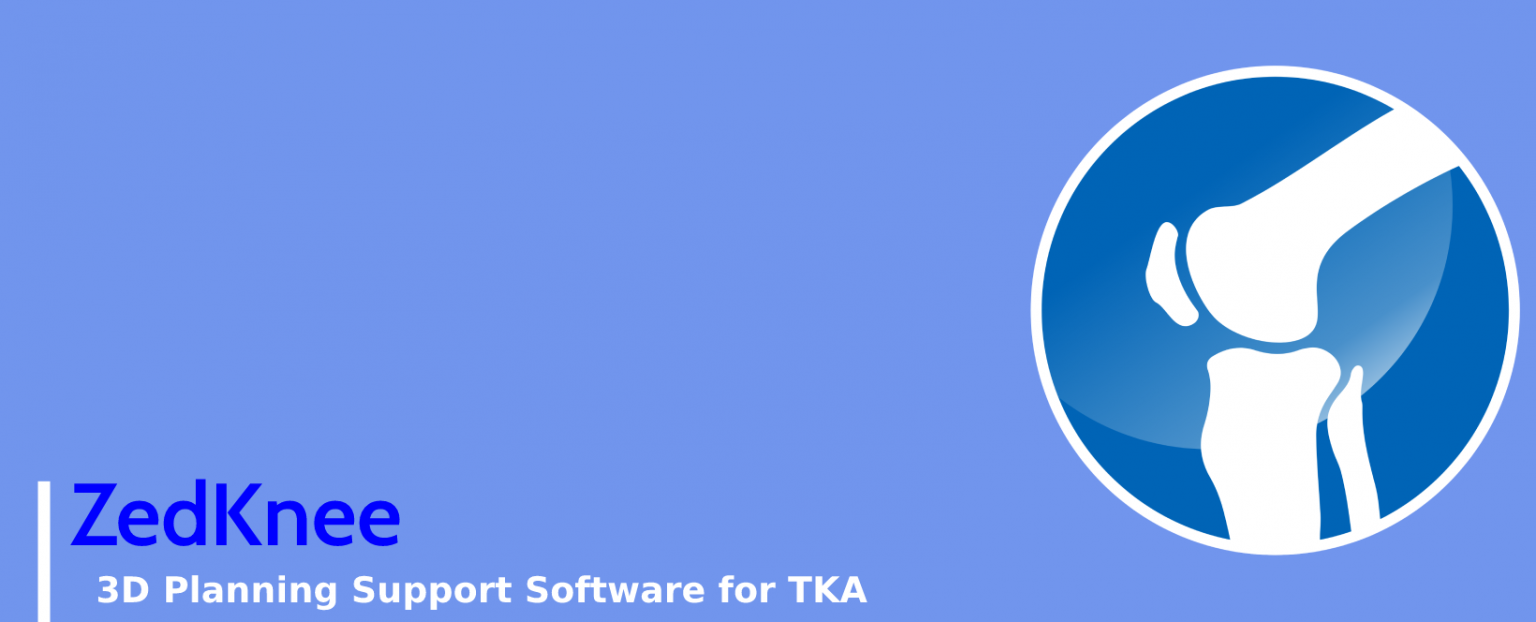 Notice
The pages you are about to visit include information on a "professional use only" medical device. It is not intended for general distribution. Are you a medical professional?
Overview
ZedKnee creates 3D models of the bone using CT data, and supports planning and assessing TKA (Total Knee Arthroplasty) and UKA (Unicompartmental Knee Arthroplasty).
User can perform surgical simulations (such as positioning of implants, calculation of parameters, etc.) in simple steps, and also calculate ROM (Range Of Motion) of the knee.

Features
Database of Patient Records
User can import CT data (in DICOM format) into a database application.
Patient information (such as name, sex, date of birth, etc.) can be managed uniformly.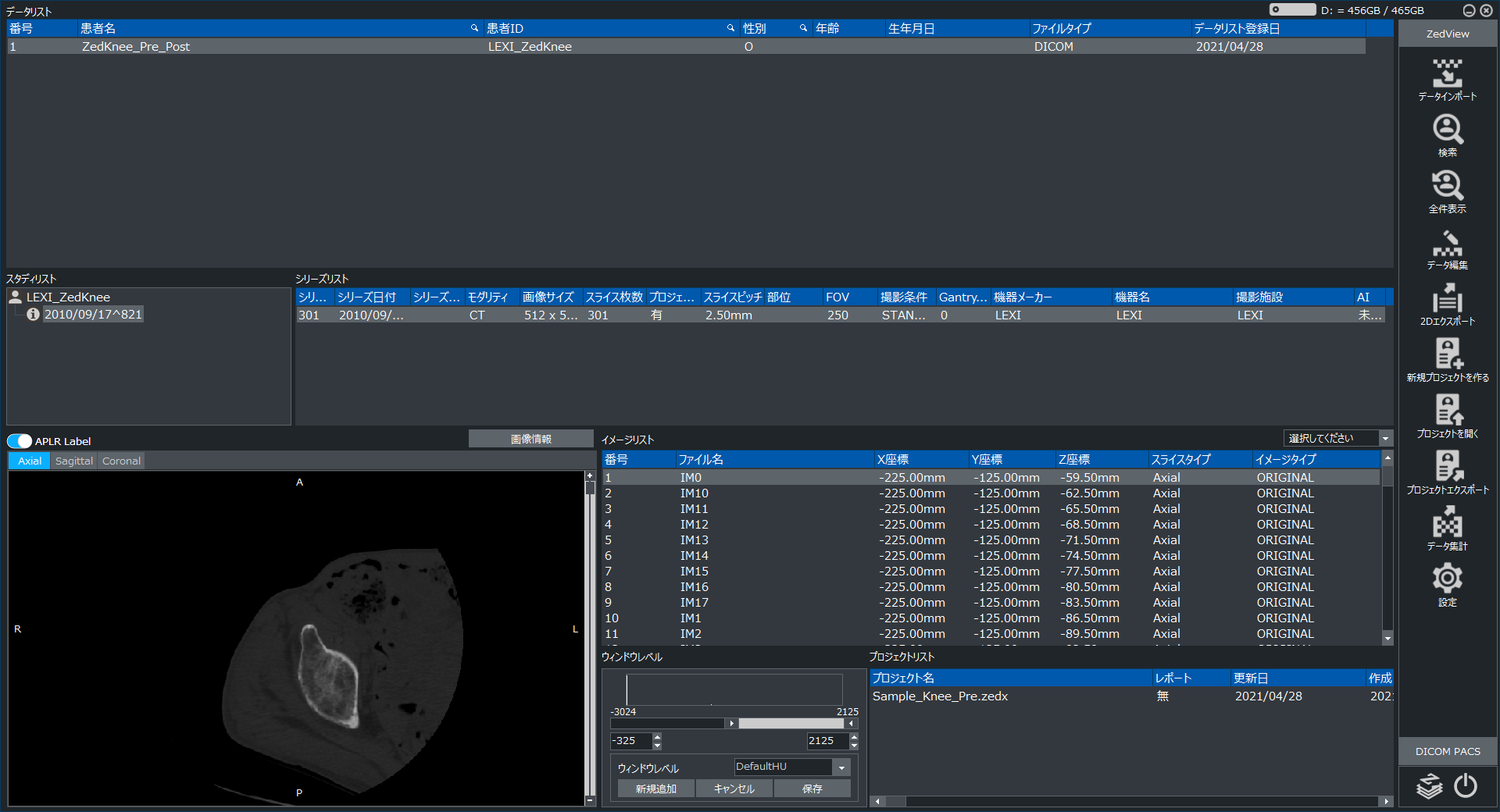 Positioning of Implants
User can select femoral and tibial components from a library of commercially-available implants.
Implants can be placed at optimal positions on 3D model and MPR (multi-planar reconstruction) images.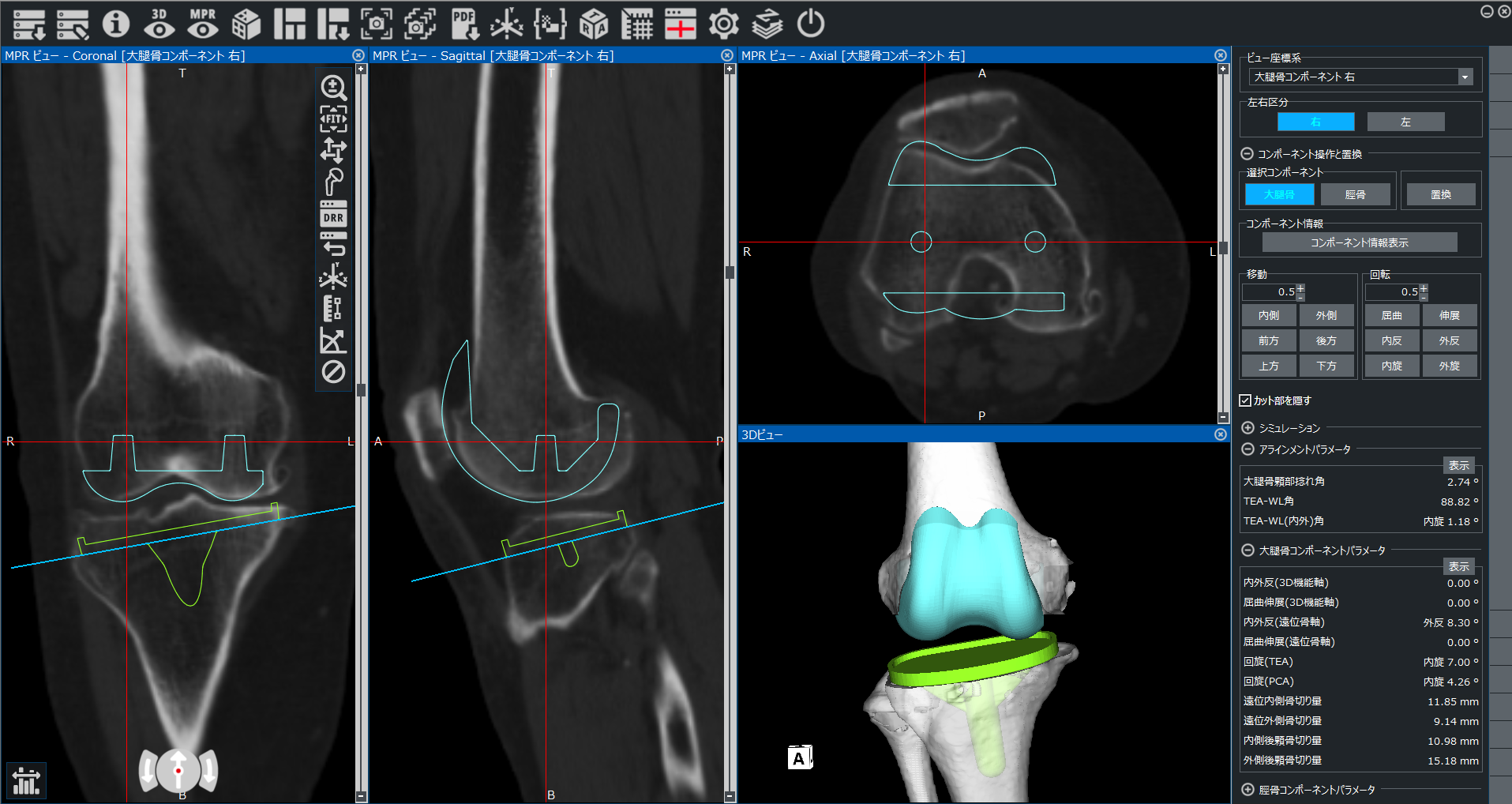 Calculation of Parameters
ZedKnee can calculate parameters (such as flexion, rotation, resection amount, etc.) using reference points and coordinate axes.
Results can be used intra-operatively to perform surgery accurately.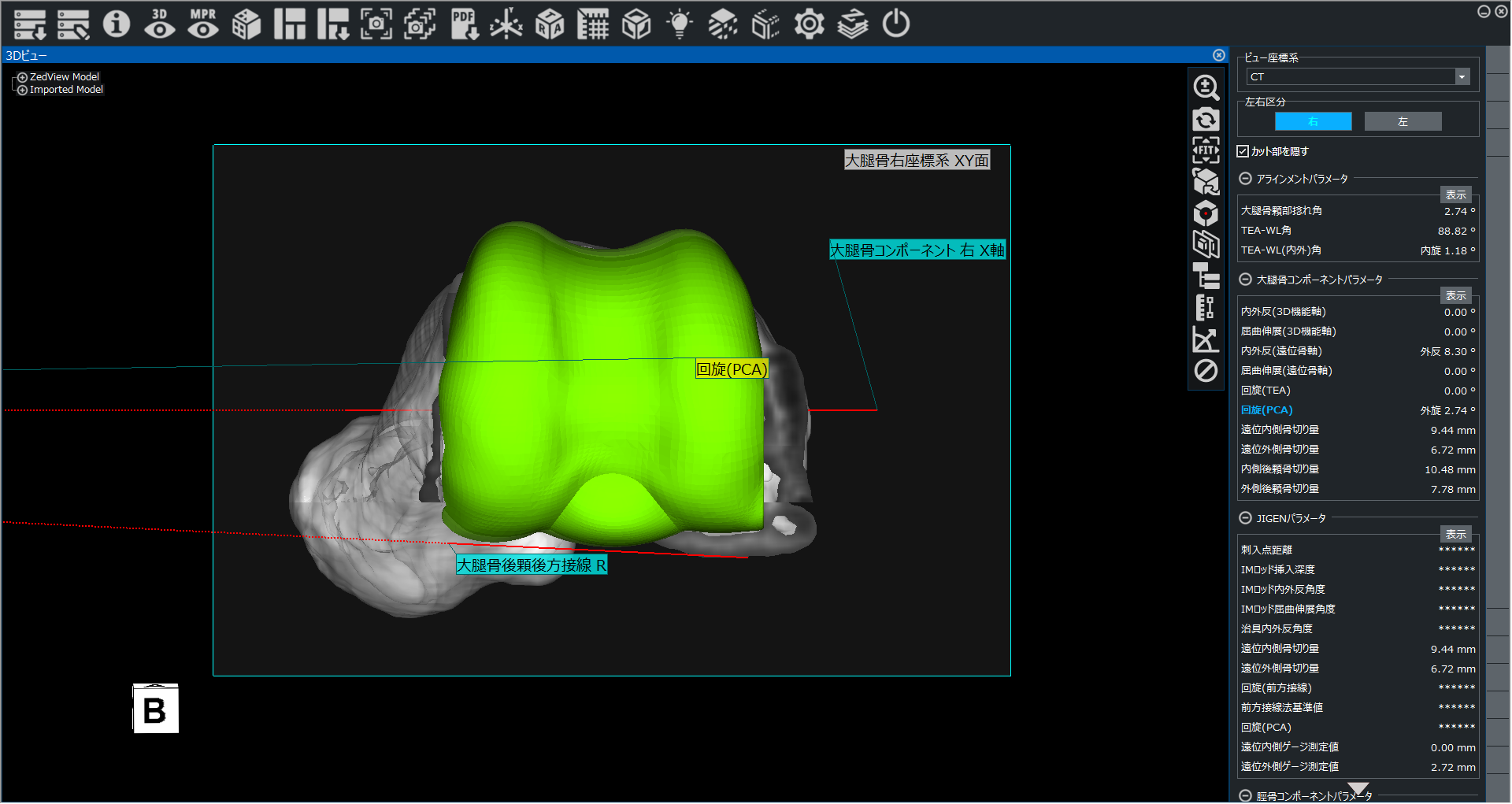 Post-Operative Assessment (Optional)
User can compare and assess how implant placement parameters have been changed and placed against the reference plane or reference axis as well as how much the alignment has changed after the operation as compared with pre-operative plans made with ZedKnee 3D.
Media
ZedKnee 3D-eng
Post Op Assessment
FAQ
System Requirements
OS
Windows 10 version 1809 or later
CPU
Intel Core i5-4670, i7-4770 or higher
(CPU clock rated 3GHz, quad core or higher recommended)
RAM
16 GB memory
Disk Space
10 GB or more for program installation, 1TB or more for project data storage
Monitor Resolution
1920*1080
Graphic board
NVIDIA Quadro P3200 or NVIDIA GeForce GTX 1060 or higher
(with 3GB or more video memory is recommended)
Communication Port
1947
ZedView uses Sentinel HASP (SafeNet/Gemalto), to provide software license keys for all ZedView modules. The Sentinel HASP driver uses communications port 1947 on your computer.
Conditions for CT image
| | |
| --- | --- |
| Range | From femoral head to ankle |
| Data format | DICOM |
| Slice direction | Axial |
| Slice pitch | 2mm or less (recommended) |
| FOV | Value for the entire lower limb |
| Gantry Tilt | 0 degree |
Installation cost
Please contact us for details.